Work in international transport – Career
Firma transportowa z długoletnim doświadczeniem w transporcie międzynarodowym chłodniczym poszukuje pracownika na stanowisko:
Koordynator ds. transportu


Wymagania:
doświadczenie w organizacji pracy kierowców i rozliczaniu kierowców,
znajomość zasad wykonywania usług transportowych na kierunku zachód – wschód,
praktyczna znajomość przepisów dot. czasu pracy kierowców AETR oraz przepisów o transporcie drogowym,
znajomość wskaźników kosztowych i jakościowych wykorzystywanych w transporcie,
dobra znajomość pakietu MS Office i systemów do obsługi transportu,
znajomość języka angielskiego lub rosyjskiego w stopniu komunikacyjnym,
umiejętności logicznego myślenia, analizy i szybkiej oceny sytuacji,
wysoko rozwinięte zdolności komunikacyjne oraz interpersonalne,
odporności na stres w trudnych sytuacjach,
poczucie odpowiedzialności.
Opis stanowiska:
koordynowanie i planowanie pracy kierowców na podstawie sporządzonych harmonogramów,
nadzór nad czasem pracy kierowców, weryfikacja naruszeń,
wyposażenie kierowców w niezbędne dokumenty potrzebne do wykonania zleceń transportowych,
formalne przygotowanie do pracy taboru samochodowego,
nadzór nad realizacją zleceń transportowych przez kierowców,
optymalizacja tras pod względem rentowności i czasu przejazdu,
kontrola kosztów wyjazdów służbowych kierowców,
kontrola zużycia paliwa,
nadzór nad dokumentami przewozowymi,
analizowanie i optymalizowanie innych procesów logistycznych w obszarze transportu,
aktywny udział w rozwiązywaniu sytuacji kryzysowych.
Zapewniamy:
stabilne zatrudnienie w firmie o ustalonych standardach,
autonomię i swobodę działania w zakresie powierzonych zadań,
wynagrodzenie zgodne z kwalifikacjami pracownika oraz zajmowanym stanowiskiem,
możliwość przystąpienia do ubezpieczenia grupowego gwarantującego bezpieczeństwo oraz wypłatę świadczeń w różnych sytuacjach życiowych,
pracę w zgranym zespole doświadczonych fachowców i specjalistów z branży transportowej,
możliwość pozyskania karty Multisport.
Prosimy o dopisanie klauzuli do zgłoszenia:
"Wyrażam zgodę na przetwarzanie przez Lakmex Sp. z o.o. z siedzibą w Zakręcie danych osobowych zawartych w mojej ofercie pracy dla potrzeb niezbędnych do realizacji obecnych i przyszłych procesów rekrutacji [zgodnie z ustawą z dnia 10 maja 2018 roku o ochronie danych osobowych - Dz. Ustaw z 2018, poz. 1000 oraz zgodnie z Rozporządzeniem Parlamentu Europejskiego i Rady (UE) 2016/679 z dnia 27 kwietnia 2016r. w sprawie ochrony osób fizycznych w związku z przetwarzaniem danych osobowych i w sprawie swobodnego przepływu takich danych oraz uchylenia dyrektywy 95/46/WE (RODO)]."

Zastrzegamy prawo do odpowiedzi na wybrane zgłoszenia.
CV kandydatów nierozpatrzone w danym procesie rekrutacji są przechowywane przez okres 1 roku na potrzeby kolejnych procesów rekrutacji. Po tym okresie są usuwane, a dane osobowe kandydatów nie są przetwarzane w żadnym innym celu. Aplikacji nie odsyłamy.
Zgłoszenia prosimy przesyłać na adres e-mail: This email address is being protected from spambots. You need JavaScript enabled to view it.
A transport company with headquarters in Zakręt (Otwock district) with long-term experience in international refrigerated transport is looking for employees for the following position:
Professional driver in international routes cat. C + E

forwarding – professional driver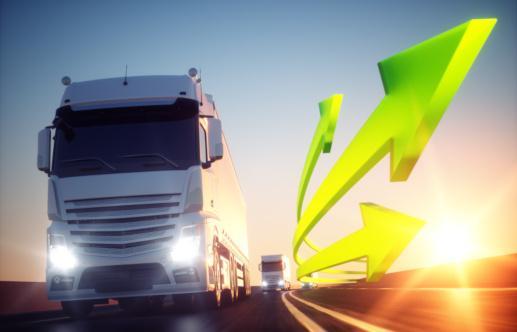 Requirements:
driver's license cat. C + E,

valid authorisations to work as a driver (driver card, health and psychological examinations, professional qualifications certificate),

knowledge of regulations regarding work time of a driver and provisions applicable in road transport,

certificate of clean criminal record,

experience on a similar position,

ADR certificate and bill of health (optional),

diligence, honesty and responsibility in work.
Scope of responsibilities:
transport of goods in the territory of the European Union and Russia by tractor with a refrigerated semi-trailer,

taking care of the technical state of the vehicle (basic service activities, maintenance of cleanliness),

taking care of entrusted documents and settlements,

keeping up-to-date records of own working time,

taking care about entrusted property and the image of the company,

timely implementation of transport orders.
We ensure the following:
employment based on a job contract for indefinite period only, which ensures safety and reliability (first agreement for a trial period),

attractive and timely settlement of liabilities related to business travels,

compensation for work in the territory of other states of the EU (France, Germany),

timely, monthly payment of remuneration in accordance with applicable employment law and social insurances,

stable employment in a company of established standards,

help in renewal of driver permission necessary to do the work throughout the entire employment period,

possibility to participate in group insurance that guarantees safety and payment of benefits in various life situations,

immediate telephone support provided by our coordinators, forwarders and engineers, if needed,

for citizens of Belarus – possibility to drive through home town during business travel,

competent help of specialists in personnel and payroll, accounting and tax services, including dealing with necessary official formalities in various situations (e.g. fines, calls, letters, settlements),

work in a well-integrated team of experienced professionals and specialists from the transport industry,

work with modern fleet (VOLVO and MERCEDES cars) in one-man crews,

work with a car assigned to a driver,

working clothing and protective boots,

work in safe conditions in accordance with the law and OHS requirements.
Please add the following clause to your application:
"I hereby consent for the processing of my personal data included in my job application by Lakmex Sp. z o. o. for purposes necessary for current and future recruitment processes [in accordance with the Act dated 10 May 2018 on personal data protection – Journal of Laws [Dz. U.] from 2018, item 1000 and in accordance with the Regulation of the European Parliament and the Council (EU) 2016/679 dated 27 April 2016 on the protection of natural persons with regard to the processing of personal data and on the free movement of such data, and repealing Directive 95/46/EC (General Data Protection Regulation [GDPR])."
We reserve the right to respond to selected applications only.
CV of candidates that were not considered in a given recruitment process are stored for 1 year for the needs of further recruitment processes. They are deleted after expiry of this period, and personal data of candidates is not processes for any other purposes. We do not return the applications.
Please send applications to the following e-mail address: This email address is being protected from spambots. You need JavaScript enabled to view it.